Cursos / 1º Ciclo /

Undergraduate Degree in LAW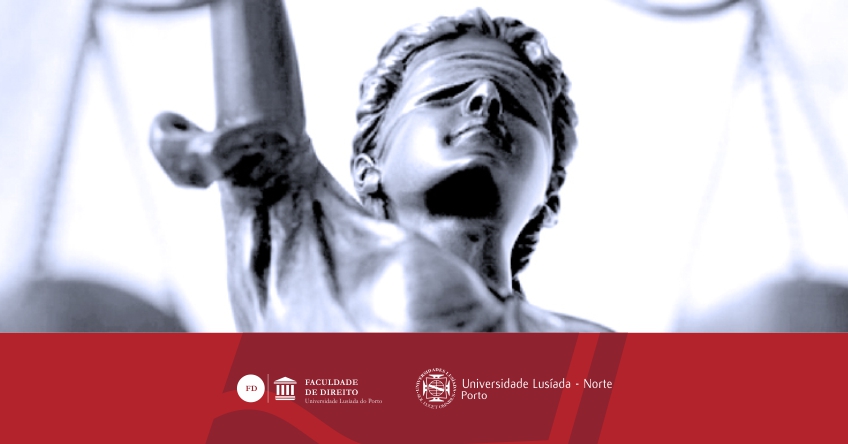 Presentation
A licenciatura em Direito na Universidade Lusíada – Norte (Porto) reveste-se de importância significativa no panorama nacional e internacional, destacando-se pela alta qualificação do seu corpo docente, pela qualidade e rigor do ensino ministrado e pelo sucesso profissional dos seus diplomados.

Promovendo um ensino direcionado para o enquadramento do Direito nos respetivos contextos ético-sociais e tendo como referência o jurista europeu integrado nos desafios da sociedade global, constitui objetivo deste ciclo de estudos desenvolver competências, em perspetiva geral, de análise e reflexão crítica sobre correntes do pensamento jurídico, princípios do Direito ou simples institutos jurídicos e, num domínio mais específico de cariz técnico, de interpretação e aplicação das leis conducente à resolução de questões concretas.

Propicia-se, deste modo, aos licenciados em Direito uma sólida preparação para os desafios profissionais que se seguem, bem como para a prossecução dos estudos de grau superior, ao nível dos 2.º e 3.º ciclos, sempre norteada pela formação ética, cultural e humanista da pessoa e do cidadão.

O curso tem a duração de quatro anos, perfazendo um total de 240 ECTS, divididos em 60 ECTS por ano e 30 ECTS por semestre.
Career Opportunities
Practicing attorney, positions in the public administration, ministerial assistant, judge, arbitrator, mediator, legal assistant, notary, diplomat, police/law enforcement, teaching, consulting, positions in international and supranational organizations, local and regional governments, insurance, investigation, public relations, social advocacy.
Regulation
((Directive nº 13 136/2006 (2nd Series), of 7 June 2006 from the General Director of Higher Education, published in the Diário da República, 2nd Series, nº 119, of 22 June 2006, and Directive nº 18 230/2006, of 3 August 2006, from the Rector, published in the Diário da República, 2nd Series, nº 172 of 6 September 2006))
Study Plan
Optional Course
Notas:
(A)
Alunos inscritos na turma A
(B)
Alunos inscritos na turma B